Job Info
---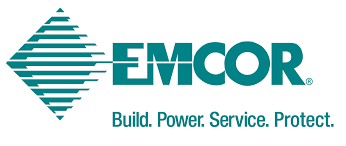 About Us:
EMCOR Facilities Services, Inc. is a subsidiary of EMCOR Group, Inc. a nationally recognized leader in integrated Facilities Management. We are looking for skilled Maintenance Technicians to lead the effective, efficient, and timely delivery of our line of services. Technicians use multiple trade skills such as carpentry, plumbing, electrical, locksmith, painting and roofing. Technicians are provided a company van, tools and equipment. Technicians are based at their home address and access their daily route through a company provided iPad and iPhone. We offer opportunities for skill development through on the job training as well as professional training and education programs.
Job Title: Lead Technician
This position is sign on bonus eligible
Job Summary: Lead Technicians are the tactical leader within the region that they serve. Duties include but are not
limited to: providing tactical direction, establishing priorities, assigning tasks, coordinating projects, and
providing expertise and support technicians at the job site. Lead Technicians are responsible for ensuring
technicians perform work safely and are trained in both the technical skill sets and administrative functions.
They are expected to apply 95% of their time to billable work orders.
Essential Duties and Responsibilities:
Training new employees on EMCOR field organizational practices and procedures
Serves as tactical leader in the field; leading, coaching, providing trade knowledge to our
technicians
Observes workmanship of our technicians both in the field conducting the task at hand as
well as accurately completing administrative functions (Mobil Link, Dsi, Paperwork) associated
with the job
Assisted technicians with complicated/skilled work orders (Where It Makes Sense Geographically)
Serves as facilities maintenance subject matter expert
Follows through and completes all duties assigned by the Regional Manager
Qualifications:
HS diploma or Degree/Certification, or equivalent professional experience in Landscaping, Trades (Electrical, HVAC, Plumbing, etc), or Specialty Floor Care, preferred.

Five or more years mechanical experience, including electrical, plumbing, carpentry required; or equivalent combination of training, education, and experience. Any combination of education, training, and experience which demonstrates ability to perform the duties and responsibilities as described including related work experience in one or more of the building trades.

Must possess applicable certifications, licenses, and valid driver's license in good standing.

Ability to read and interpret documents such as safety rules, operating and maintenance instructions, and procedure manuals. Ability to write routine reports and correspondence. Ability to speak effectively before groups of customers or employees of organization.

Complete assigned work orders in a timely manner and communicate work order status via our tablet or other designated business process.

Ability to use and operate tablet device and business systems or document management Database software, including but not limited to Microsoft office, Lotus Notes, MS office (word, Excel).

Comply with all applicable codes, regulation, governmental agency and Company directives related to building operations and work safety. Performs assigned day-to-day repairs, emergency and preventive maintenance.

Maintain adequate knowledge of and comply with OSHA (Occupational Safety & Health Act) standards and Company safety policies at all times.

Experience in the installation, maintenance, troubleshooting and repair of building mechanical systems, including HVAC, plumbing and electrical systems.

Daily local travel between properties.
Physical Demands:
Regularly required to stand; walk; use hands to finger, handle, or feel; reach with hands and arms; stoop,
kneel, crouch, or crawl; and talk or hear. Frequently is required to climb or balance. Regularly lift and/or
move up to 25 pounds, frequently lift and/or move up to 50 pounds, and occasionally lift and/or move up to
75 pounds. Specific vision abilities required by this job include close vision, distance vision, color vision,
peripheral vision, depth perception, and ability to adjust focus.
Work Environment:
Regularly exposed to moving mechanical parts and risk of electrical shock. Occasionally exposed to wet
and/or humid conditions; high, precarious places; fumes or airborne particles; toxic or caustic chemicals;
outside weather conditions; extreme cold; extreme heat; and vibration. The noise level in the work
environment is considered normal.
We offer our employees a competitive salary and comprehensive benefits package and are always looking for individuals with the talent and skills required to contribute to our continued growth and success. Equal Opportunity Employer.
This job has expired.